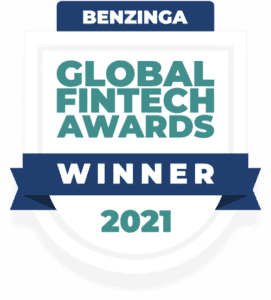 Winner: Market Structure EDGE
Best Day Trading Software
Terms and Conditions
‌Last Updated: March 1, 2023
Please read these Terms of Service and Conditions (the "Terms of Service" or "Terms") for services offered by Market Structure EDGE LLC ("EDGE," "we," or "us") through https://www.marketstructureedge.com/ (the "Site") and any software applications (each an "Application") (the Site, Applications, and any access to such Sites and applications through any third-party Sites or applications ("Third Party Sites") are, collectively, the Services"), carefully before using the Services.
These Terms of Service are entered into by and between the undersigned ("User," "you," or "your") and EDGE, and its affiliates. These Terms, and the Privacy Policy located at https://www.marketstructureedge.com/PrivacyPolicy, which is hereby incorporated by reference comprise the entire agreement (this "Agreement") between the parties, and govern your access to and use of the Services.
By accessing and using the Services, you agree to be bound by the terms and conditions of this Agreement. DO NOT ACCESS THE ServiceS OR USE THE ServiceS IN ANY WAY IF YOU DO NOT AGREE TO THIS AGREEMENT.
REVISIONS TO THIS AGREEMENT
We may revise and update these Terms from time to time, and will post the updated Terms to the Site. Unless otherwise stated in the amended version of these Terms, any changes to these Terms will apply immediately upon posting. We are not obligated to provide you with notice of any changes. Your continued use of the Services will constitute your agreement to any new provisions within the revised Terms.
GENERAL

Conflict. These Terms prevail over any of User's general terms and conditions regardless whether or when User has submitted its request for proposal, order, or such terms. Provision of services to User does not constitute acceptance of any of User's terms and conditions and does not serve to modify or amend these Terms.

Consideration. You understand and agree that these Terms are entered into in consideration of their use of the Services and other good and valuable consideration, the receipt and sufficiency of which are hereby acknowledged.

Services subject to change. The Services are subject to change at any time. EDGE is continually looking to improve the Services but if you are at any time dissatisfied with the Services, the sole remedy is to discontinue use of the Services.
SERVICES
The Services are a Software-as-a-Service web platform offering T+1 market-structure metrics intended to aid delivery of superior risk-adjusted returns in US National Market System stocks by providing information that incorporates market structure, or the rules and mechanics behind trading. Key metrics include a measure of Demand from investors and traders called Market Structure Sentiment™, and Supply, or Short Volume, by ticker symbol, and Volatility, Key Behavior, and $/Trade as a liquidity measure, among other metrics. In addition, Market Structure Sentiment™ for S&P 500 (data licensed from S&P Global Inc.) stocks called Broad Market Sentiment offers a broad, predictive risk-management tool around short-term market moves that if missed lead to volatility-degraded results. The web-based platform powers trading and investing decisions by highlighting Supply/Demand imbalances with simple graphical views.  We shall provide the Services in accordance with these Terms.
USE OF THE SERVICES

Limited right. On the condition that you comply with all your obligations under these Terms (including your payment obligations), EDGE grants you a limited, revocable, non-exclusive, non-transferable right to access and use the Services. Any use of the Services in excess of this right is strictly prohibited and constitutes a violation of these Terms, which may result in the termination of your right to access and use the Services. Your access to the Services is provided on a temporary basis with no guarantee for future availability. We reserve the right to withdraw or modify any content or features we provide on the Services without notice.

Prohibited actions. You are responsible for making all arrangements necessary for you to use and access the Services. Any information you provide to us must be true, accurate, current, and complete. You shall not use the Services for any illegal purpose including but not limited to those set forth below:

Sell, trade, resell or otherwise exploit the Services for any unauthorized commercial purpose;
Impersonate another person (via the use of an email address or otherwise);
Illegally transmit another's intellectual property or other proprietary information without such owner's or licensor's permission; or
Use the Services to violate the legal rights (such as rights of privacy and publicity) of others.

Abide by local laws. You shall abide by all applicable local, state, national, and international laws and regulations. The Services may not be transferred, distributed, resold or offered for resale. You may not use the Services to obtain information about or make decisions about anyone but yourself unless you have received their explicit permission to do so. You are solely responsible for any reliance on the Services. Please note that use of some Services may require your agreement to additional terms and you may be required to provide information to third-party service providers: we are not responsible for your agreement to or reliance upon any such terms.
USER'S OBLIGATIONS
You shall: (a)  respond promptly to any EDGE request to provide direction, information, approvals, authorizations or decisions that are reasonably necessary for EDGE to perform Services in accordance with the requirements of this Agreement; (b)  provide such materials or information as EDGE may reasonably request to carry out the Services in a timely manner and ensure that such User materials or information are complete and accurate in all material respects; and (c)  obtain and maintain all necessary licenses and consents and comply with all applicable laws in relation to the Services before the date on which the Services are to start. If EDGE's performance of its obligations under this Agreement is prevented or delayed by any act or omission of User or its agents, subcontractors, consultants or employees, EDGE shall not be deemed in breach of its obligations under this Agreement or otherwise liable for any costs, charges or losses sustained or incurred by User, in each case, to the extent arising directly or indirectly from such prevention or delay. User shall not allow any other party (including affiliates or subsidiaries of User) to access or use the Services.
NO INVESTMENT ADVICE
The Services and Site may consist, in whole or in part, of a financial data and analysis tool and they are intended for informational purposes only, and do not in any way constitute an offer to sell or buy any securities and are not intended to be exclusively relied upon in connection with any offer or sale of securities. No investment or other advice is intended and nothing in the Services is to be deemed a recommendation by EDGE, or its affiliates, that a user should buy, sell or hold any security or other investment or that such user pursue any investment style or strategy. EDGE does not provide any personalized investment recommendations to users of the Services. All users of the Services should consult with their own investment, accounting, tax or legal advisers with respect to their individual circumstances and needs.  EDGE is not a fiduciary by virtue of any person's use of, or access to, the Services.  You alone assume the sole responsibility of evaluating the merits and risks associated with the use of any information or other content provided or made available via the Services before making any decisions based on such information or other content. In exchange for using the Services, you agree not to hold EDGE, its affiliates or any third party service provider liable for any possible claim for damages arising from any decision you make based on information or other content made available to you through the Services.
FEES; SUBSCRIPTION AND AUTOMATIC RENEWAL TERMS 

Fees. Unless otherwise notified by EDGE, User shall pay all amounts due to EDGE before User may receive access to the Services.  In the event payments are not received by EDGE when due, we will provide notice to you and terminate access to, or suspend performance of, all Services until payment has been made in full. User shall be responsible for all sales, use and excise taxes, and any other similar taxes, duties and charges of any kind imposed by any federal, state or local governmental entity on any amounts payable by User hereunder.

Subscription terms. Certain services or products are provided to you on a subscription basis (the "Subscription"), which will be communicated at the time of purchase. PAID SUBSCRIPTIONS CANNOT BE TERMINATED BEFORE THE END OF THE PERIOD FOR WHICH YOU HAVE ALREADY PAID, AND EXCEPT AS EXPRESSLY PROVIDED IN THESE TERMS, WE WILL NOT REFUND ANY FEES THAT YOU HAVE ALREADY PAID.

Automatic Renewal. You may be subject to automatic renewal, which will be communicated at the time of purchase or renewal ("Auto-Renewal Purchases"). AT THE END OF THE INITIAL PURCHASE PERIOD, YOU WILL BE AUTOMATICALLY BILLED FOR AN AUTO-RENEWAL PURCHASE. IF YOU DO NOT WISH TO BE SUBJECT TO AUTO-RENEWAL, YOU MUST CANCEL YOUR AUTO-RENEWAL PURCHASE THROUGH YOUR ACCOUNT OR TERMINATE YOUR ACCOUNT PRIOR TO THE DATE OF AUTO-RENEWAL. EXCEPT AS EXPRESSLY PROVIDED IN THESE TERMS, WE WILL NOT REFUND ANY FEES THAT YOU HAVE ALREADY PAID WITH RESPECT TO AUTO-RENEWAL PURCHASES.

Price of Auto-Renewal Purchases. We may change the price for Auto-Renewal Purchases from time to time, and we will communicate any price changes to you in advance of your automatic renewal date. We may offer discount coupons off our full-price rates periodically, but these discounts may expire after a period of time or under certain conditions and cannot be applied retroactively.  We will notify you of the coupon terms if a coupon is provided.  We do not guarantee you will be able to use a coupon for discounted purchases. Price changes for Auto-Renewal Purchases will take effect at the start of the next auto-renewal period following the date of the price change. As permitted by local law, you accept the new price by continuing to use the Auto-Renewal Purchase after the price change takes effect. If you do not agree with the price changes, you have the right to reject the change by unsubscribing from the Auto-Renewal Purchase prior to the price change going into effect. Please therefore make sure you read any such notification of price changes carefully.
PROPRIETARY RIGHTS

General. The content made available on or through the Services, including without limitation, any text, software, graphics, photos, sounds, videos and interactive features may be protected by copyright or other intellectual property rights and owned by EDGE or third party licensors of EDGE. No material made available on or through the Services may be copied, reproduced, republished, uploaded, posted, transmitted, or distributed in any way without written permission of the copyright owner. Modification of materials obtained from the Services for any other purpose, including, without limitation, any commercial purpose, is a violation of the copyrights and other proprietary rights of EDGE or its licensors, unless one has obtained express written authorization to the contrary. All design rights, databases and compilations and other intellectual property rights, in each case whether registered or unregistered, and related goodwill are proprietary to EDGE.

Trademarks. The EDGE name and all related names, logos, product and service names, designs, and slogans are trademarks of EDGE or its affiliates or licensors. You must not use marks without the prior written permission of EDGE. No rights in or to any of the trademarks of EDGE are granted to you herein. All other names, logos, product and service names, designs, and slogans used in connection with our provision of the Services are the trademarks of their respective owners.

Suggestions. We welcome your comments regarding the Services. If you elect to provide or make available suggestions, comments, ideas, improvements, or other information or materials to us in connection with or related to the Services (including any related technology), whether you send such information or materials to us through the Services or through a separate communication channel, you grant us a non-exclusive, perpetual, royalty-free, irrevocable right to use, disclose, reproduce, modify, license, transfer and otherwise distribute, and exploit any such information or materials in any manner. Please do not send us such information or materials if you do not wish to grant us the rights set forth in this Section 8(c). 
THIRD PARTY WEBSITES
The Services may provide links to other websites on the Internet that we do not control. These other websites may provide opinions, recommendations, or other information from various individuals, organizations, or companies. We are not responsible for the nature, quality, or accuracy of the content or opinions expressed on such websites, and we do not investigate, monitor, or check them for quality, accuracy, or completeness. Inclusion of any linked website within the Services does not imply or express an approval or endorsement of the linked website by us or of any of the content, opinions, treatments, information, products, or services provided on these websites, even if we receive a referral fee in connection with your use of such third-party websites.
ELECTRONIC MESSAGING
The Services are electronic, internet based services. You understand and agree that this Agreement will be entered into electronically, and that EDGE may provide you information by electronic means and that such communications provided electronically satisfy any legal requirement that such communications be in writing. When you use the Services you will provide an email address, you agree that EDGE may send you communications as part of the normal business operation of your use of the Services. You may not opt out of receiving certain communications that are necessary for us to provide requested services; however, you may opt out of receiving marketing or other types of communications from EDGE any time by following the instructions we provide to you. Any initial, periodic, or other disclosures or notices provided in connection with the Services, including without limitation our Privacy Policy, any regulatory disclosures, any other communications required by federal or state law, and any other communications related to the Services may be posted on the Site and/or delivered to your email address or a postal address you provide. You should print a copy of this Agreement and any electronic communication that is important to you and retain the copy for your records.
PERSONAL INFORMATION
We collect your name, e-mail address, postal address, and your credit or debit car information in connection with our provision of the Services, which is subject to the terms of our Privacy Policy. Further, in connection with your enrollment and registration for or use of the Services, you will be submitting your personal information to us, or allowing us to access your personal information, including without limitation account, user names, user account information, email, and other personal information, as well as other data, materials and content you submit ("Your Information"). BY ACCESSING OR USING THE SERVICES YOU ARE ACKNOWLEDGING THAT YOU HAVE READ OUR PRIVACY POLICY AND AGREE TO BE BOUND BY IT. Subject to our Privacy Policy, you agree that we may use, copy, modify, display and distribute Your Information as we see fit to provide the Services available through the Site. You represent that you have the right to give us Your Information and authorize its use as described above and in our Privacy Policy.
We may also collect information concerning your visits to our Site or your use of the Services. By using or accessing the Services, you consent to all actions taken by us with respect to such information in compliance with the Privacy Policy.
PROTECTION OF YOUR ACCOUNT CREDENTIALS
You are responsible for protecting your Services account log-in credentials from unauthorized access and use. You must promptly notify us by e-mail at support@marketstructureedge.com of any known or suspected unauthorized use(s) of your account.
TERM AND TERMINATION

Term. These Terms, as amended, will be effective when you register for the Services and will remain in full force and effect until terminated as provided in Section 14(B).

Termination. EDGE may terminate this Agreement, thereby revoking your limited right to use the Services, effective immediately, upon written notice to you, if you: (a)  fail to pay any amount when due under this Agreement; (b)  have not otherwise performed or complied with this Agreement or our Privacy Policy in whole or in part; or (c)  become insolvent, file a petition for bankruptcy or commence or have commenced proceedings relating to bankruptcy, receivership, reorganization or assignment for the benefit of creditors. EDGE may also terminate this Agreement under Section 21(E).

User Termination. You may terminate your account via your 'My Account' page at any time in accordance with these Terms.
CHILDREN
You may not access or use the Services unless you are eighteen (18) years of age or older. By using this Site, you represent and warrant that you are of legal age to form a binding contract with EDGE and meet all of the foregoing eligibility requirements. If you do not meet all of these requirements, you must not access or use the Services.
THE SERVICES ARE SUBJECT TO UNITED STATES LAW
EDGE is located within the United States. EDGE controls and operates the Service from its offices in the United States, pursuant to the laws of the United States. EDGE's performance of the Services does not subject EDGE to the laws or jurisdiction of any state, country, or territory outside the United States. EDGE does not represent or warrant that the Service are appropriate or available for use in any particular jurisdiction. Those who choose to access the Services do so on their own initiative and at their own risk, and are responsible for complying with local laws.
INDEMNITY
You agree to indemnify, defend, and hold harmless EDGE and its parent, subsidiaries, affiliates, investors, sub-licensees or any related companies, licensors and suppliers, and their respective directors, officers, employees, agents, representatives, contractors, and assigns and other EDGE Users (collectively, "EDGE Parties") from all damages, injuries, liabilities, costs, fees and expenses (including, but not limited to, attorneys' fees and court costs) arising from or in any way related to: (a) the use or misuse of the Services; (b) any breach or other violation of these Terms, including any representations, warranties and covenants herein; or (c) the violation of the rights of any other person or entity, including, but not limited to, claims that infringe or violate any third-party intellectual property rights or other proprietary rights, Notwithstanding the foregoing, EDGE reserves the right, at your expense, to assume the exclusive defense and control of any matter for which you are required to indemnify EDGE Parties if EDGE, in its reasonable discretion, concludes that you are not adequately protecting the EDGE Parties' interests or are incapable of protecting the EDGE Parties' interests, and you agree to cooperate with EDGE's defense of these claims. You agree not to settle any matter without the prior written consent from EDGE (or the affected EDGE Party) and EDGE will use reasonable efforts to notify you of any such claim, action or proceeding upon becoming aware of it.
DISCLAIMER
YOUR ACCESS AND USE OF THE SERVICES IS AT YOUR OWN RISK. THE SERVICES ARE PROVIDED ON AN "AS IS" AND "AS AVAILABLE" BASIS, WITHOUT ANY WARRANTIES OF ANY KIND, EITHER EXPRESS OR IMPLIED. NEITHER EDGE NOR ANY PERSON ASSOCIATED WITH EDGE MAKES ANY WARRANTY OR REPRESENTATION WITH RESPECT TO THE COMPLETENESS, SECURITY, RELIABILITY, QUALITY, ACCURACY, OR AVAILABILITY OF THE SERVICES. WITHOUT LIMITING THE FOREGOING, NEITHER EDGE NOR ANYONE ASSOCIATED WITH EDGE REPRESENTS OR WARRANTS THAT THE SERVICES WILL BE ACCURATE, RELIABLE, ERROR-FREE, OR UNINTERRUPTED, OR THAT THE SITE OR ANY SERVICES OR ITEMS OBTAINED THROUGH THE SITE WILL OTHERWISE MEET YOUR NEEDS OR EXPECTATIONS. IT IS YOUR RESPONSIBILITY TO EVALUATE THE ACCURACY, COMPLETENESS OR USEFULNESS OF ANY INFORMATION, OPINION, ADVICE OR OTHER CONTENT AVAILABLE THROUGH THE SERVICES. PLEASE SEEK THE ADVICE OF PROFESSIONALS, AS APPROPRIATE, REGARDING THE EVALUATION OF ANY SPECIFIC INFORMATION, OPINION, ADVICE OR OTHER CONTENT PROVIDED THROUGH THE SERVICES. TO THE FULLEST EXTENT PROVIDED BY LAW, EDGE HEREBY DISCLAIMS ALL WARRANTIES OF ANY KIND, WHETHER EXPRESS OR IMPLIED, STATUTORY, OR OTHERWISE, INCLUDING BUT NOT LIMITED TO ANY WARRANTIES OF MERCHANTABILITY, NON-INFRINGEMENT, AND FITNESS FOR PARTICULAR PURPOSE. THE FOREGOING DOES NOT AFFECT ANY WARRANTIES THAT CANNOT BE EXCLUDED OR LIMITED UNDER APPLICABLE LAW.
LIMITATION OF LIABILITY
TO THE FULLEST EXTENT PROVIDED BY LAW, IN NO EVENT WILL EDGE, ITS AFFILIATES, OR THEIR LICENSORS, SERVICE PROVIDERS, EMPLOYEES, AGENTS, OFFICERS, OR DIRECTORS BE LIABLE FOR DAMAGES OF ANY KIND, UNDER ANY LEGAL THEORY, ARISING OUT OF OR IN CONNECTION WITH THE SERVICES INCLUDING ANY DIRECT, INDIRECT, SPECIAL, INCIDENTAL, CONSEQUENTIAL, OR PUNITIVE DAMAGES, INCLUDING BUT NOT LIMITED TO, PERSONAL INJURY, PAIN AND SUFFERING, EMOTIONAL DISTRESS, LOSS OF REVENUE, LOSS OF PROFITS, LOSS OF BUSINESS OR ANTICIPATED SAVINGS, LOSS OF USE, LOSS OF GOODWILL, LOSS OF DATA, AND WHETHER CAUSED BY TORT (INCLUDING NEGLIGENCE), BREACH OF CONTRACT, OR OTHERWISE, EVEN IF FORESEEABLE.
THE SERVICES CONTAIN INFORMATION PROVIDED BY ONE OR MORE THIRD-PARTY DATA PROVIDERS. WE DO NOT CONTROL AND ARE NOT RESPONSIBLE FOR THE INFORMATION PROVIDED BY ANY SUCH THIRD PARTY PROVIDER. YOU ACKNOWLEDGE AND AGREE THAT NEITHER WE NOR ANY SUCH THIRD PARTY PROVIDER HAS ANY OBLIGATION TO CORRECT INFORMATION ABOUT YOU EXCEPT AS REQUIRED BY APPLICABLE LAW. INFORMATION YOU REQUEST MAY NOT BE AVAILABLE OR MAY NOT BE PROVIDED, AND WE HAVE NO LIABILITY FOR SUCH FAILURE. NEITHER WE NOR ANY THIRD PARTY DATA PROVIDER SHALL BE LIABLE FOR ANY DAMAGES CAUSED BY NON-DELIVERY, DELAYED DELIVERY, OR THE MISDIRECTED DELIVERY OF AN ALERT, UPDATE OR OTHER INFORMATION, INACCURATE OR INCOMPLETE INFORMATION IN AN ALERT, UPDATE OR OTHER INFORMATION, OR YOUR RELIANCE ON OR USE OF ANY ALERT, UPDATE OR OTHER INFORMATION. WE ASSUME NO RESPONSIBILITY FOR THE TIMELINESS, DELETION, MIS-DELIVERY OR FAILURE TO STORE ANY USER COMMUNICATIONS OR PERSONALIZATION SETTINGS. ANY SOFTWARE, MATERIAL AND/OR DATA DOWNLOADED OR OTHERWISE OBTAINED THROUGH THE USE OF THE SERVICES IS AT YOUR OWN DISCRETION AND RISK AND YOU SHALL BE SOLELY RESPONSIBLE FOR ANY INJURY, INCLUDING WITHOUT LIMITATION DAMAGE TO YOUR COMPUTER SYSTEM OR LOSS OF DATA THAT RESULTS FROM THE DOWNLOAD OF SUCH MATERIAL AND/OR DATA.
THE FOREGOING DOES NOT AFFECT ANY LIABILITY THAT CANNOT BE EXCLUDED OR LIMITED UNDER APPLICABLE LAW.
JURISDICTIONAL ISSUES
All matters, disputes, or claims relating to the Services and these Terms shall be governed by and construed in accordance with the internal laws of the State of Colorado without giving effect to any choice or conflict of law provision or rule (whether of the State of Colorado or any other jurisdiction). Any legal suit, action, or proceeding arising out of, or related to, these Terms or the Services shall be instituted exclusively in the federal courts of the United States or the courts of the State of Colorado. You waive any and all objections to the exercise of jurisdiction over you by such courts and to venue in such courts.
DISPUTE RESOLUTION

Binding Mutual Arbitration. Any dispute, claim or controversy in connection with, arising out of or relating to this Agreement or the breach, termination, enforcement, interpretation or validity of this Agreement, including, but not limited to, the determination of the scope or applicability of this agreement to arbitrate (a "Dispute"), will be determined by arbitration in Denver County, Colorado or another mutually agreed upon location before a single arbitrator. The arbitration will be administered by the American Arbitration Association ("AAA") in accordance with AAA Consumer Arbitration Rules. Judgment on the award may be entered in any court having jurisdiction. This provision will not preclude Parties from seeking provisional remedies in aid of arbitration from a court of appropriate jurisdiction.

Conduct of Arbitration. The arbitration will be commenced by the claimant party filing a demand for arbitration with the administrator of AAA and serving the demand on the opposing party. Within thirty (30) calendar days of the date the demand for arbitration is filed, the Parties will select an arbitrator by following the AAA Consumer Arbitration Rules' appointment procedures. Except as may be required by law, neither Party nor the arbitrator may disclose the existence, content or results of any arbitration under this Agreement without the prior written consent of both Parties. The arbitrator's award will be in writing accompanied by a reasoned opinion and a written statement of the essential findings and conclusions on which the award is based.

Costs. The arbitrator will determine how the costs and expenses of the arbitration will be allocated between the Parties, and may award attorneys' fees.

Limitation of Liability. In any arbitration arising out of or related to this Agreement, the arbitrator may not award any incidental, indirect, or consequential damages, including damages for lost profits or any punitive or exemplary damages.

Arbitration is on an Individual Basis Only; Class Action Waiver. The parties agree to arbitrate solely on an individual basis, and that this Agreement does not permit class arbitration or any claims brought as a plaintiff or class member in any class or representative arbitration proceeding. The arbitrator may not consolidate more than one person's claims and may not otherwise preside over any form of a representative or class proceeding. Notwithstanding the arbitrator's power to rule on his or her own jurisdiction and the validity or enforceability of the agreement to arbitrate, the arbitrator has no power to rule on the validity or enforceability of the agreement to arbitrate solely on an individual basis. In the event the prohibition on class arbitration is deemed invalid or unenforceable, then the remaining portions of this Section will remain in force.
MISCELLANEOUS

Complete Agreement. These Terms of Service and our Privacy Policy constitute the sole and entire agreement between User and EDGE, regarding the Services and supersede all prior and contemporaneous understandings, agreements, representations, and warranties, both written and oral, regarding the Services, except where the parties have entered into other written agreements governing specific terms of service, specific payment terms, or other mutually agreed-upon terms and conditions.

Waiver. A provision of these Terms may be waived only by a written instrument executed by the party entitled to the benefit of such provision. The failure of EDGE to exercise or enforce any right or provision of these Terms will not constitute a waiver of such right or provision.

Relationship of the Parties. The relationship between the parties is that of independent contractors. Nothing contained in this Agreement shall be construed as creating any agency, partnership, joint venture or other form of joint enterprise, employment or fiduciary relationship between the parties, and neither party shall have authority to contract for or bind the other party in any manner whatsoever.‌

No Third Party Beneficiaries. This Agreement is for the sole benefit of the parties hereto and their respective successors and permitted assigns and nothing herein, express or implied, is intended to or shall confer upon any other person or entity any legal or equitable right, benefit or remedy of any nature whatsoever under or by reason of these Terms.‌

Severability. If any term or provision of this Agreement is invalid, illegal or unenforceable in any jurisdiction, such invalidity, illegality or unenforceability shall not affect any other term or provision of this Agreement or invalidate or render unenforceable such term or provision in any other jurisdiction.‌

Force Majeure. EDGE shall not be liable or responsible to User, nor be deemed to have defaulted or breached this Agreement, for any failure or delay in fulfilling or performing any term of this Agreement when and to the extent such failure or delay is caused by or results from acts or circumstances beyond the reasonable control of EDGE including, without limitation, acts of God, flood, fire, earthquake, explosion, governmental actions, war, invasion or hostilities (whether war is declared or not), terrorist threats or acts, riot, or other civil unrest, national emergency, revolution, insurrection, epidemic, lock-outs, strikes or other labor disputes (whether or not relating to either party's workforce), or restraints or delays affecting carriers or inability or delay in obtaining supplies of adequate or suitable materials, materials or telecommunication breakdown (including interruption or termination of data supply from a material or critical data service provider) or power outage. In the event any of the foregoing acts or circumstances continues for thirty (30) or more days, EDGE shall have the option, in its sole discretion, to terminate this Agreement upon written notice to the User and to refund to User any amounts previously paid by User for the subscription period then in effect, where such refund shall be in an amount pro rata to the remainder of the applicable period as calculated from the date of the notice of termination.

Survival. Provisions of these Terms, which by their nature should apply beyond their terms, will remain in force after any termination or expiration of this Agreement.

Amendment and Modification. This Agreement may only be amended or modified in a writing which specifically states that it amends this Agreement and is signed by an authorized representative of each party.